It has been quite a while when stripe let customer dispute payment but it didn't stop at all even after paying them fucking hefty fee to stop this happening.
In the latest chargeback saga from fucking Stripe this is a new chargeback/dispute initiated by customer which Stripe didn't stop.
This fucking customer has used services and now what to get his money back by initiating chargeback with reason product unacceptable.
GOLDMAN SACHS BANK USA has initiated a dispute as product_unacceptable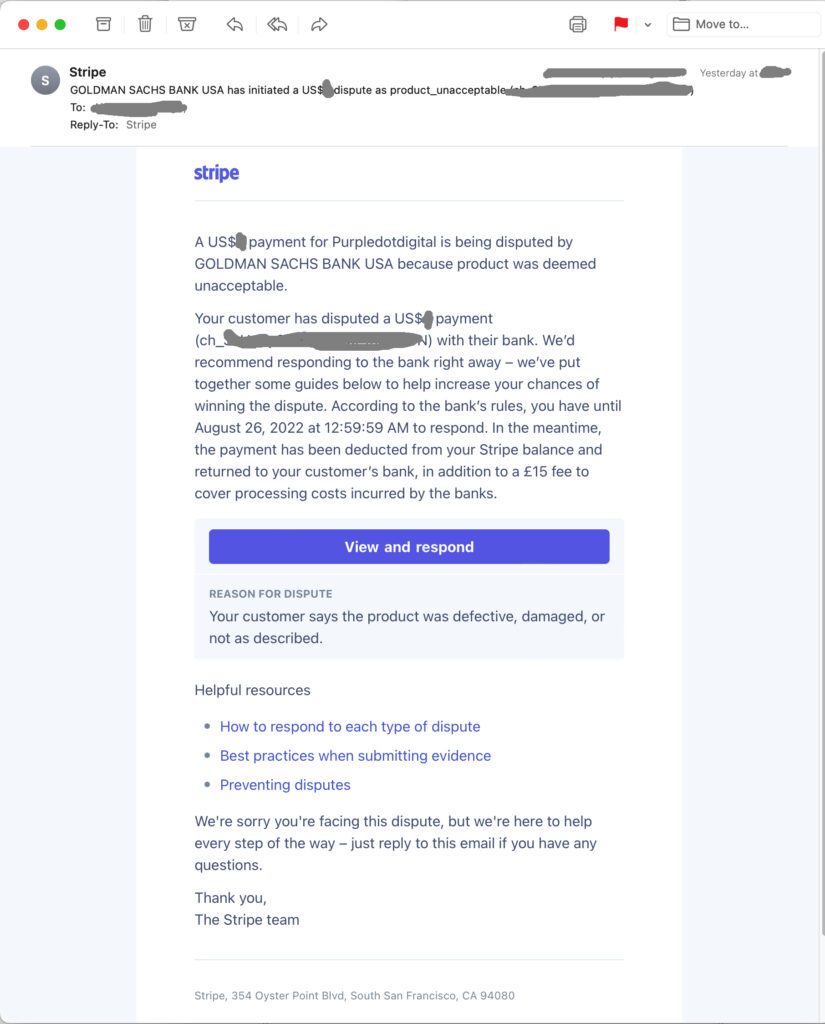 This is just fucking nonsense.
We waste our money in paying Stripe a ransom fee to stop such thing happening but even after paying them this ransom fee they still let it happen and waste our time and money in doing so.
Fuck you Stripe!
Solution
Stop using fucking Stripe.