From past few days I've started to see a weird situation with my PayPal business account.
When I try to send money to someone, it asks for authentication. After entering the authentication code it does some processing, presents the sending payment page and then again prompts for authentication and then it ends up in infinite loop. Money is never sent. I'm not sure if the problem happens to my account or there is an issue with the receiver's account.
WTF!
Below is the message
Authentication required
As part of the PSD2 Strong Customer Authentication regulation, we need additional information to confirm it's really you.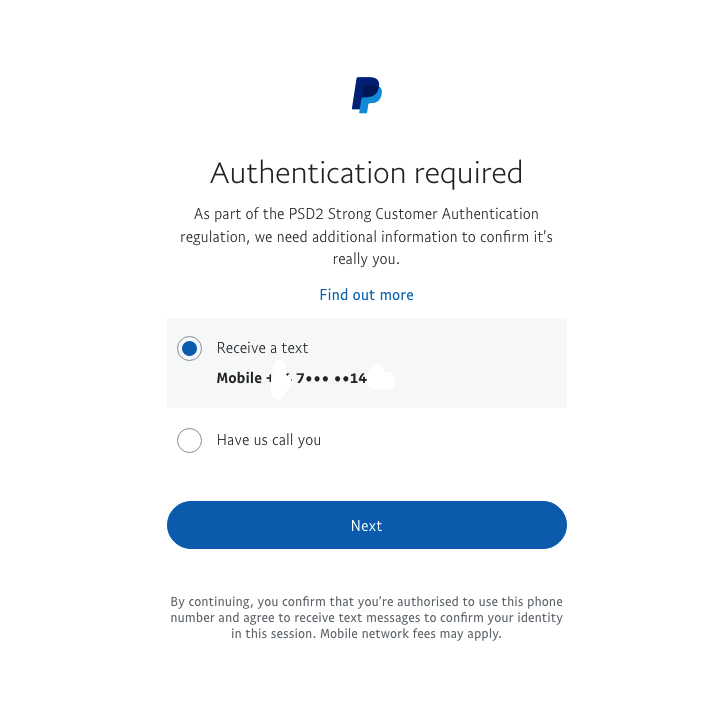 The Solution
Try Different Browser – May Not Work All The Time
I was using Safari browser when PayPal ended up in Authentication required infinite loop. I gave it up and tried Chrome browser where it worked for one payment then it again ended up in the Authentication required infinite loop.
Try Call Instead Of Text message verification
If PSD2 Authentication doesn't work via text message then try call method. It may not work all the time.
For me it worked for few payments then it again ended up in the Authentication required infinite loop.
Retry After Few Days
On the day I started to see this issue, it works with above solutions for few times and then ended up in infinite loop again so I gave up. I tried again after few days and it worked and since then I didn't have any issue so my guess is that it was a temporary issue.
Call Fucking PayPal Support
Call fucking PayPal support and ask them what the fuck is wrong with their system.
Use Another Payment Method
If nothing works then fuck PayPal and use other way to send money.