I Was trying to create account on SendGrid to try them out but it keeps giving error. Tried two different Emails, same error. The error shows:
We were unable to create your account. Sorry about that! Please try again later.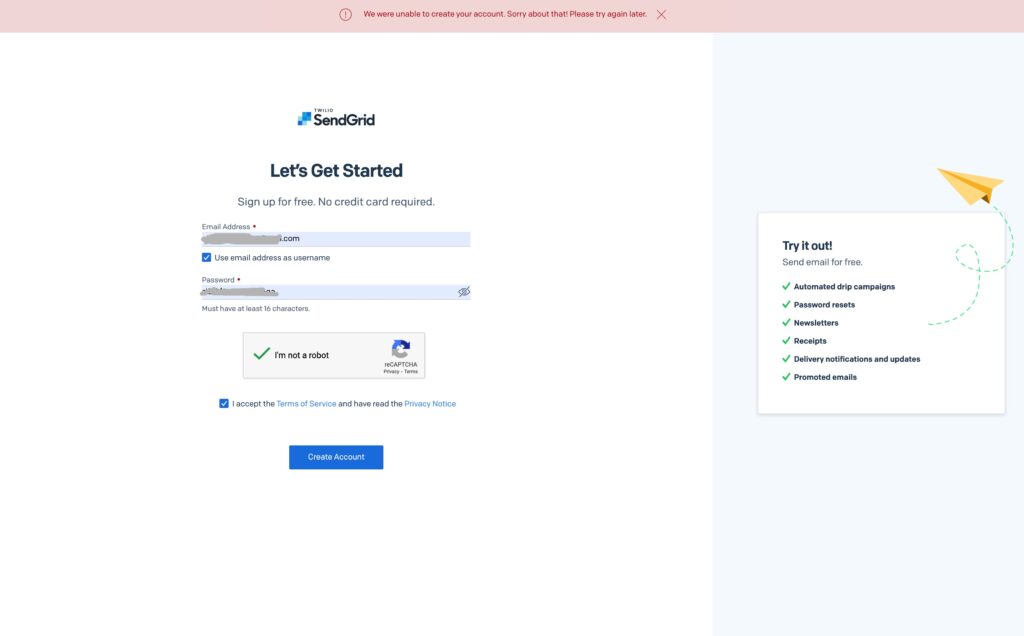 The Solution
It turns out that their web app has issues with browser (or cache or something else). I tried creating account in a new browser with cache cleaned and it worked.