There is an issue with Namecheap SSL which keeps happening frequently.
When you buy a new SSL or reissue it, you may see that your SSL certificate is stuck at Complete Validation Process. No matter what you do, it will remain stuck.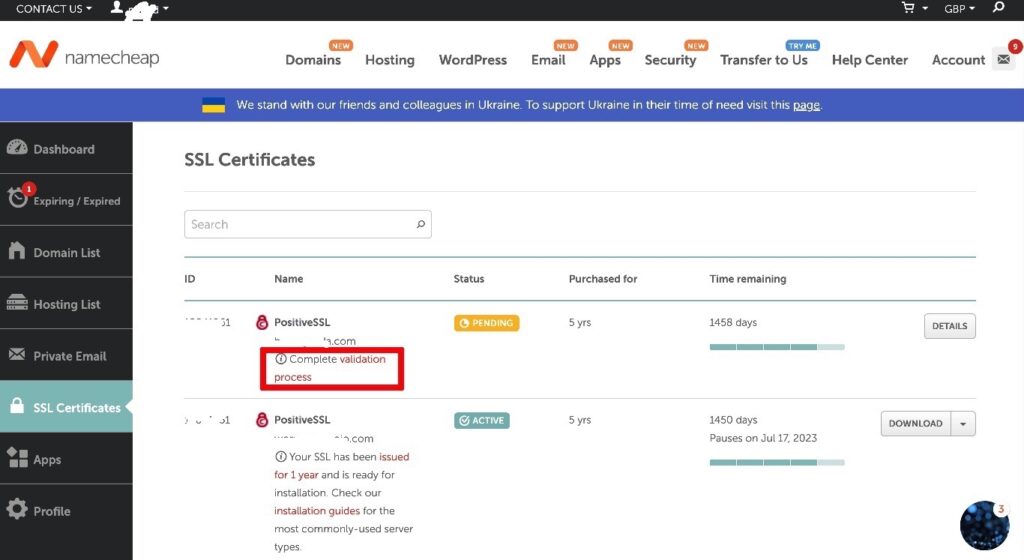 If you contact their support and ask why it's happening all the time then they will reply that if SSL is not issued within 15 minutes of updating validation process then contact them. They will not fix this issue or acknowledge that there is any issue.
Solution
Unfortunately there is no solution or fix to this issue. There is something wrong in their system.
You need to contact them via Live Chat and ask to issue the certificate which they will do.