Google Play Android App acts weird sometimes. For one of my apps it is showing incorrect updated on date on Google Play Android App. On Google Play website it shows correct date.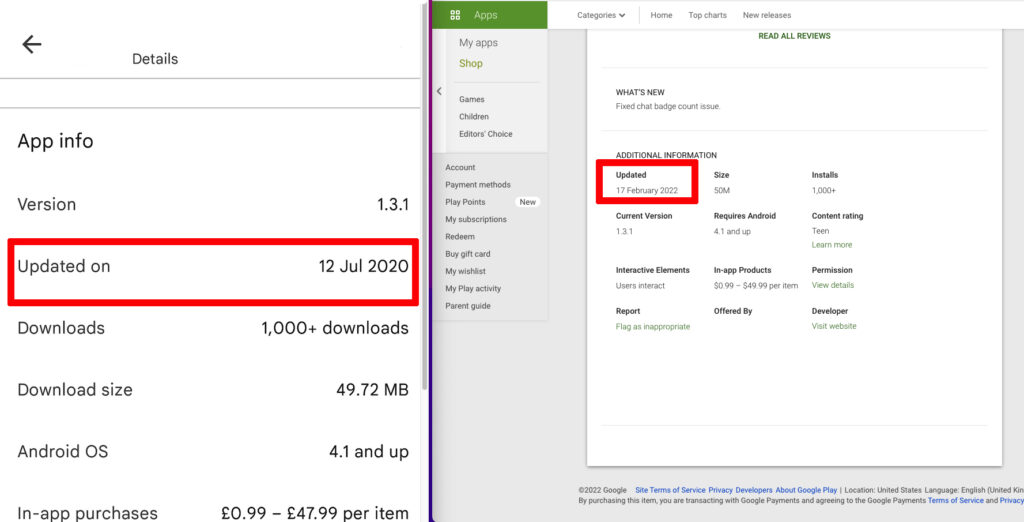 In the past I've also seen similar issues which disappears after few days however this time it is stuck like for over 2 days which is not normal. Something seems to be not quite right with Google Play Android app updated on date display.
The version number is display correctly so at least we know that the correct version is live on Google Play however updated on date is incorrect.
The Solution
Well it seems to be issue with Google Play App so they need to fix it.
In the past I used to kill Google Play app and launch again which used to display correct updated on date but this workaround no longer works.
If you are also facing similar issue then you should check for the app version.