While creating a facebook page I got this error:
GraphQL server responded with error 1390008: [object Object]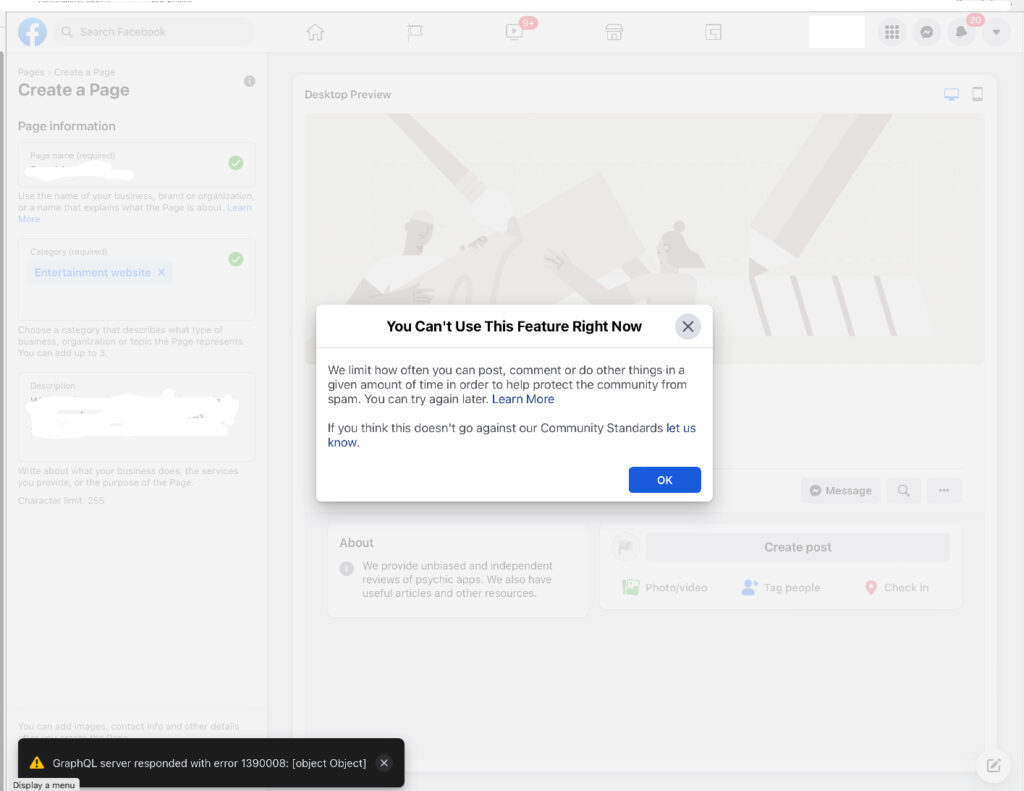 I've never ever seen this error before. A Google search for this error doesn't show a solution.
The Solution
I'm yet to find a solution. I'll keep updated if I find a solution.
I tried to create pages few days after posting this issue and it went through. It seems there may have been some temporary issue or may be Facebook put temporary block as I logged in on a new device.
If you know the solution then let me know from the comment below.
Following are some of the solutions suggested by others but they didn't work for me
Logout, Log back in and create page again
I tried but it didn't work for me. I eve tried to create a page from another facebook account which also didn't work.
Clear Cache
I tried that too, didn't work for me.