I use facebook account to auto post from my website. All of sudden I started to get following error when a content is posted on facebook:
Facebook: You're restricted from acting as your Page until you complete Page Publishing Authorization. Switch back to your Primary Profile to complete authorization under – Settings – Account Settings – Identity Confirmation. Complete verification or you will be restricted indefinitely.
So as instructed, I logged into facebook account and went to Page publishing authorization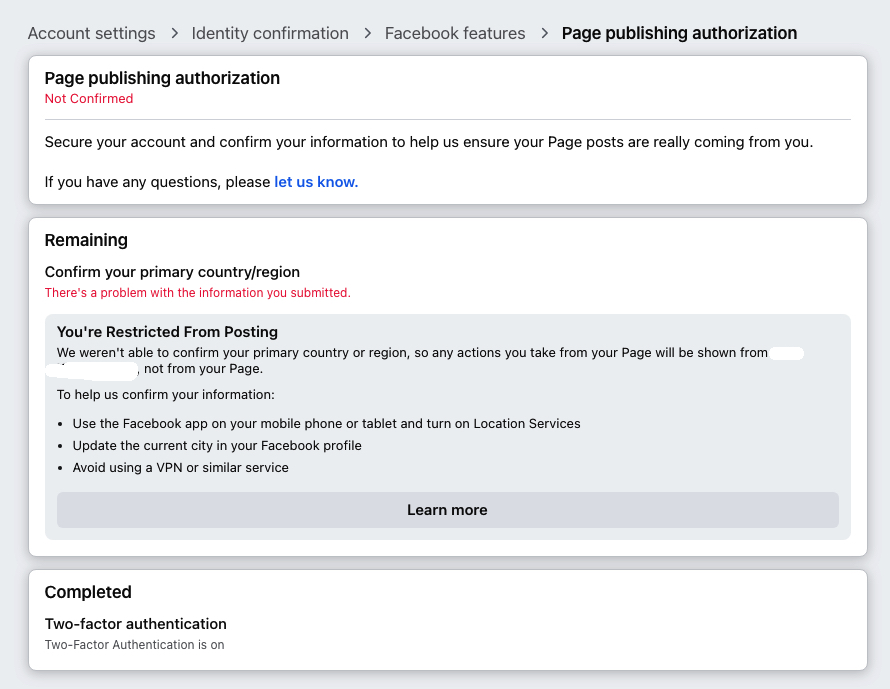 It then asked me to go to mobile app to update location which I did.
After updating location and allowing location services on my mobile phone it is still showing same error.
Solution
Yet to find. I'll keep updated if it gets fixed. Meanwhile I've to pause auto posting on my facebook page from website to avoid getting banned.